Railway Power Distribution Solutions
Bring all the moving parts together with easy configuration
Railway network segments utilise a massive energy supply up to the highest load limit, meaning that access to energy supplies are critical in order to to keep services operating.
To prevent breakdowns and minimise downtime, systems must be monitored and controlled centrally.
This is where the Ixxat SG-Gateway comes in.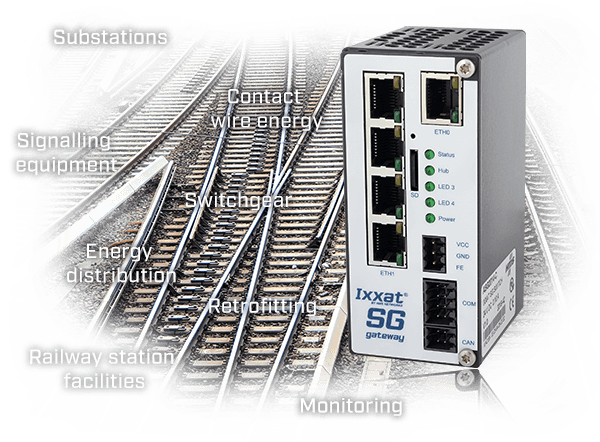 Select your SG-Gateway version:
Want to discuss in more detail?