Communication Solutions for Industrial & Energy
Industrial and energy communication combined
Typically, industrial sites that have high energy demands handle their energy distribution on their own premises.
In many cases, this means the energy distribution communication network is not connected to the industrial plant control system.
You can now establish this connection with our Ixxat SG-gateways. They enable real integrated energy, providing massive improvements to your energy-efficiency and power quality.
This means higher product quality, less downtime and significant cost savings for your plant.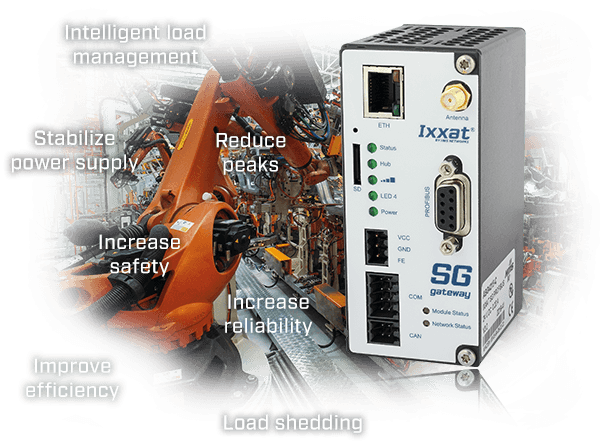 Want to discuss in more detail?