Support Cosy 4 Koalas 
Global M2M are donating funds from the sale of every Ewon Cosy 131 to WWF's Australian Wildlife and Nature Recovery Fund throughout 2020
About Our Campaign
Last Summer, Australia was ravaged by one of the most devastating bush fire seasons the country had ever seen.
More than 10 million hectares of Australian land was burned.
It's estimated that as many as 8,400 koalas perished in fires on the mid-north coast of NSW, and Kangaroo Island in South Australia lost over 50% of their koala population.
This was a devastating blow for an iconic species already in decline, and those bushfires hastened the koalas' slide towards extinction in eastern Australia.
Koalas could be extinct in the wild in eastern Australia in as little as 30 years. This is due mainly to ongoing excessive tree-clearing for agricultural and urban development, and climate-heating triggered bushfires that destroy koala habitats, and potentially accelerate the extinction timeline.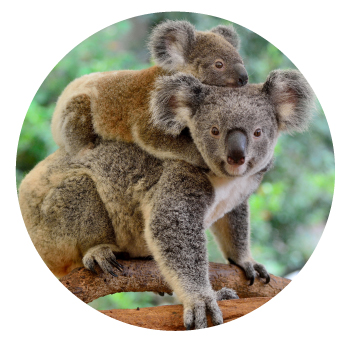 But all hope is not lost. Help is urgently needed for the national emergency fund to help raise $30 million to deliver:
Wildlife Response
Including partnering with wildlife response organisations, communities and scientists nationally for a swift and effective response and recovery at scale.
Habitat Restoration
Including restoring native forests and damaged wildlife habitat, stopping deforestation, cultivating habitat connectivity, core habitat and Indigenous and rural fire management.
Future-Proofing Australia
Including driving innovative solutions to help mitigate climate change, driving climate event preparedness, species adaptation and long-term wildlife and nature conservation efforts towards securing Australia's natural resources for people and nature.
The devastation of the Australian bushfires has generated an outpouring of generosity amongst Australians. We have been giving directly to charities such as the Red Cross, the Salvation Army and others working on the ground to support survivors.
The fact that so many of us have been reaching into our pockets during this difficult time is not surprising. Australia is the fourth most generous nation in the world.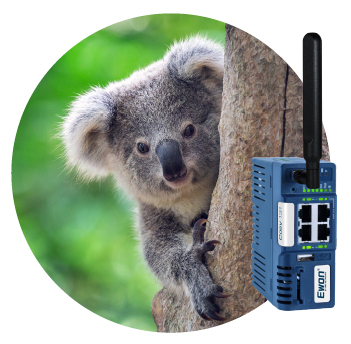 So, we here at Global M2M Pty Ltd want to do our part for the Koalas and their friends!
Global M2M launched its COSY 4 KOALAS campaign last Australia Day to support this iconic Australian – the Koala!
Global M2M will donate AUS$50.00 from the sale of every Ewon COSY131 Remote Access Router sold throughout 2020 to the WWF-Australia "Australian Wildlife and Nature Recovery Fund".*
We also kicked this campaign off with a single donation of AUS$5000.00**
And Global M2M will keep everyone up to date by posting and emailing updates on our fundraiser and how you can stay involved throughout 2020.
If anyone local or overseas wishes to donate directly to the WWF-Australia's Australian Wildlife and Nature Recovery Fund directly, please click on the link below.
Or you may want to adopt a Koala …then head to this link: