eWON Cosy 131
Your Easy Remote Access to PLC, HMI, IPC, IP Camera, the eWON Cosy 131 is an Industrial VPN Router designed to offer easy remote access, across the Internet, to machines and installations at customers or in the field. There are three models of the eWON Cosy 131 – Ethernet, Cellular and WiFi.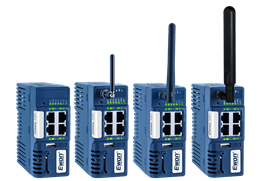 eWON Flexy + Extension Cards
The eWON Flexy is the first industrial modular M2M router and data gateway designed for OEMs and system integrators. The flexibility allows a user to link remote devices in an environment where communication technologies are constantly changing. It also allows universal communication with the most varied field equipment, regardless of the protocol used.
It is also equipped with extensions cards, allowing you to keep up with the evolution of communication technologies while protecting your investment in the device. Discover them all and build your perfect Flexy!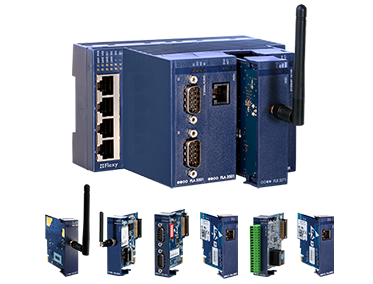 eWON CD
An industrial VPN router with alarms and data logging functions, the eWON CD industrial routers provide Machine Builders and OEMs, Utility Managers and System Integrators dual LAN/Modem connectivity router, to access remote machines and assets through the Internet.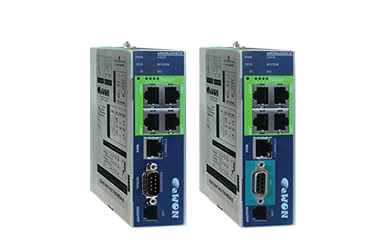 eWON Talk2M
Talk2M is the first secure industrial connectivity service in the cloud. With servers spread out all over the world, Talk2M offers a highly reliable, efficient and secure solution for connecting to machines remotely. Talk2M gathers thousands of accounts and manages thousands of connections per day including full audit trail connection tracking.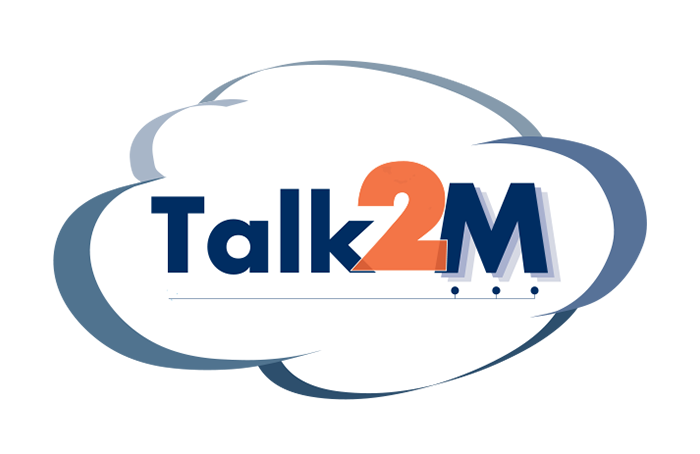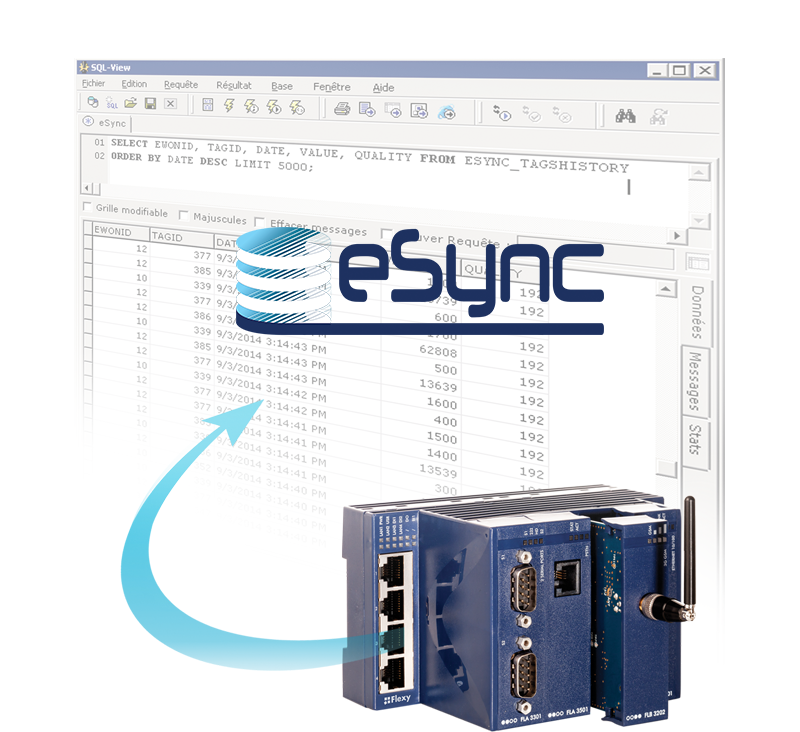 eSync
eSync is a secure data connector between remote eWON time-stamped values and alarms and a central server location. Collecting data from your remote assets allows added-value services such as energy efficiency, process optimization, predictive maintenance, regulation compliance, down-time reduction, proactive customer service monitoring and reporting. Thanks to the smooth integration of the eWON M2M data gateway and eSync data connector, remote data collection has never been so easy!
viewON
viewON 3 is a graphical environment used to design animated HMI pages for the eWON Flexy. Embedded as a Web page, viewON 3 transforms the eWON Flexy into a powerful remote dashboard containing complete synoptics with various objects and animations.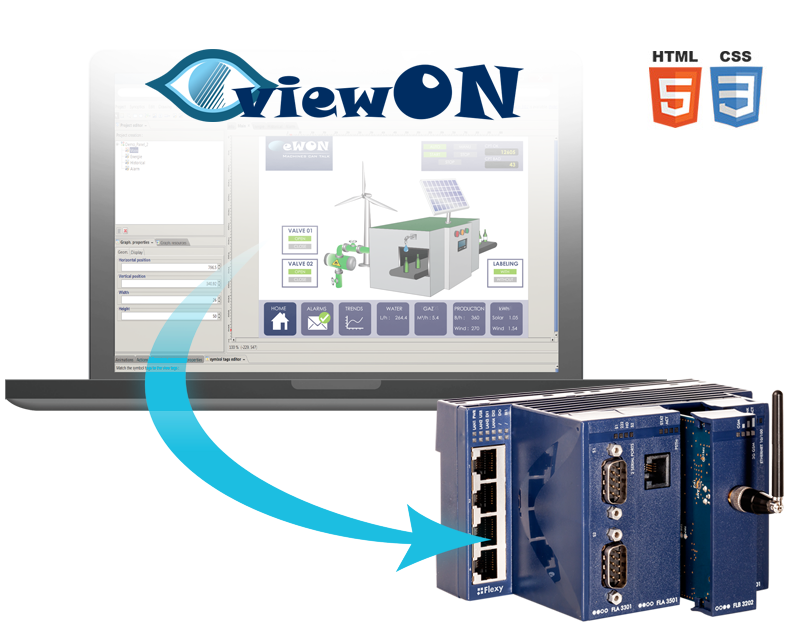 Find out which Ewon product is right for you